The Trail-Off
Dec 12
Tulsa Time: OK vinyl fest is this weekend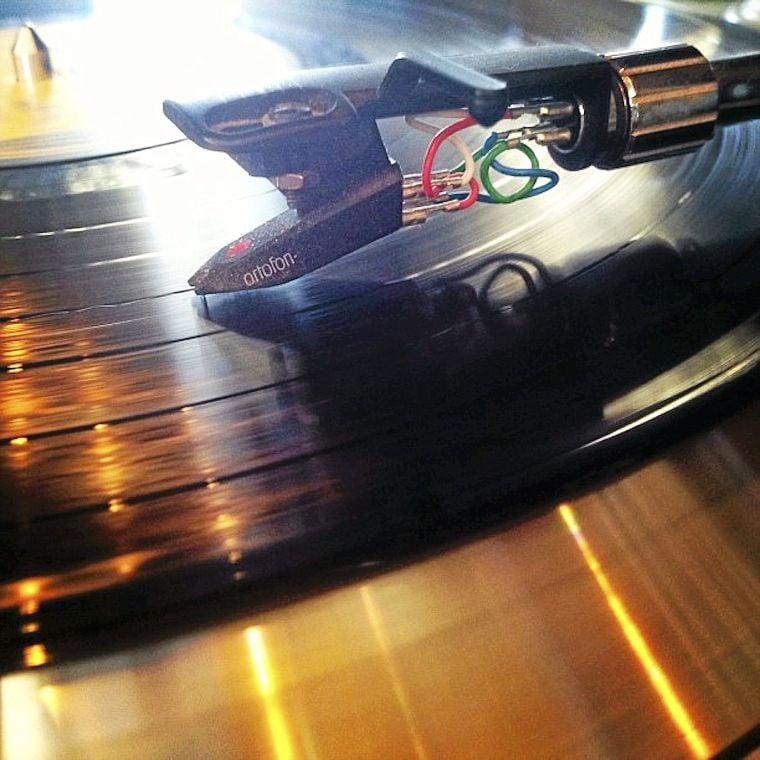 TULSA, OKLAHOMA - With the resurgence of vinyl records and the restoration of the VFW lounge just east of downtown, Lee Roy Chapman and a few friends thought of a way to support both.
That combination led to Vinyl Fest, the first of what Chapman and others hope will be a regular event to promote local music and record vendors, as well as the work of the local Veterans of Foreign Wars chapter, housed in a historic building in a neighborhood poised for rejuvenation.
Via Tulsa World
See record shops in Tulsa at VinylHunt.com
Editorial: It's not easy being a vinyl junkie
Back in the olden days, when I started collecting music, you basically had two options: vinyl or tape?

This proved to be not much of a dilemma at all, considering one option was clearly more lovable and charming than the other - the former being a gorgeous disc of inescapable beauty, the other an unruly plastic rectangle destined to be chewed up and spat out by your crumby hi-fi.

Now, years later, the choices facing music lovers are manifold, from iTunes to Spotify, from the countless other digital options to CDs (wait, can you still buy CDs?). Yet one thing hasn't changed: I'm still pretty much vinyl only.
Via The Telegraph
The King's record player sells at auction
A record player that once belonged to Elvis Presley has sold for double its estimated price at auction.
The singer gave the record player as a wedding gift to Ellen Marschhauser in Germany in 1959, where he was stationed during his Army service.
She and husband Jim Jenkins retired to Cornwall, where she died in 2010.
The Perpetuum Ebner Musical 5v Luxus was expected to fetch £2,000, but sold for £4,400 to an overseas bidder at Penzance Auction House.
Via BBC
Five turntables under $500
Ask a true audiophile about their favorite way to listen to music, and chances are, you're going to hear all about the supremacy of vinyl. And while the digital format has changed the music industry with ease of distribution and (sometimes) lower cost, there's a substantial problem brewing. The "loudness war" has created a situation where producers are competing to create the loudest recording through dynamic range compression, and in turn, the audio is suffering.
Here's a look at five turntables for anyone seeking out the warmth, true dynamic range, and amazing cover art provided by an old fashioned record.
Via IGN
Dec 10
New record shop: Record Parlour in Hollywood
LOS ANGELES, CALIFORNIA - the newest and most interesting record store to open up in L.A. has to be The Record Parlour. Opened by Chris Honetschlaeger and Chadwick Hemus, the Record Parlour raises Hollywood's cool factor even further by combining great records, great vintage equipment and a great location in the heart of Hollywood.